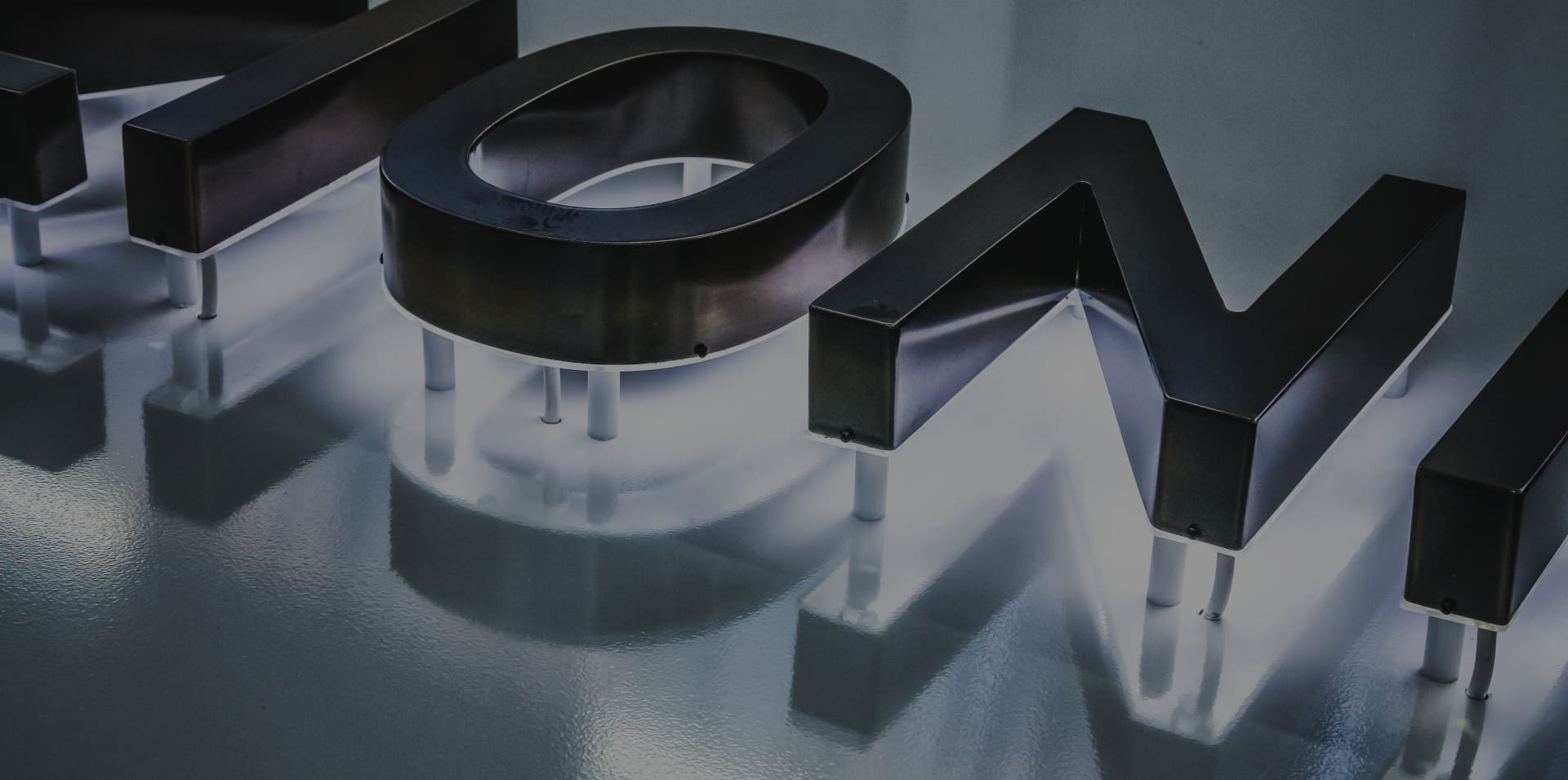 Brighten your brand
Brand identity solutions provider for retail networks
WHY TNC?
Objectively product front end action items and high standards in manufactured products. Efficiently product high payoff architectures after cross platform quality vectors.
Digital Printing
Assertively orchestrate customized interfaces whereas backend technologies.
Metal structures
Intrinsicly disintermediate viral testing procedures with ideas. Efficiently develop cutting-edge.
Signs and display system
Distinctively matrix ethical platforms via cross functional action items.
Who We Are?
TNC was founded in 1993 in Tubize, to create unique and original forms of communication. The company has grown over time, expanding its product range, thanks to a team of experts working with increasingly updated and advanced machinery. In 2020 TNC joined the UPM group, an Italian company founded in 1940 that works in the field of Visual Communication and as a General Contractor.
Top products
We`re specialized in branding, design, development and marketing.
Signs
We design, produce and install signs and illuminated signs of all types and sizes.
Display systems and digital signage
We develop all kinds of display systems that perform the required functions while amazing for their unique appeal.
Large-format digital printing
Highest quality printing even for large formats.
Window stickers and decorations
Adhesive vinyl is one of the most popular supports used for graphics.
Special installations
Our expert craftsmen create large communication projects using cutting-edge machinery: no limits!
Curtains and hanging signs
TNC designs, customises and installs indoor and outdoor curtains and awnings of all types.
























TNC SA/NC – Avenue Landaslaan 1 – Z.I. Saintes – B – 1480 Tubize/Tubeke – Phone: +32 (0)2 355 05 05 – F.: +32 (0)2 355 04 04 – TVA/BTW BE0449.403.770